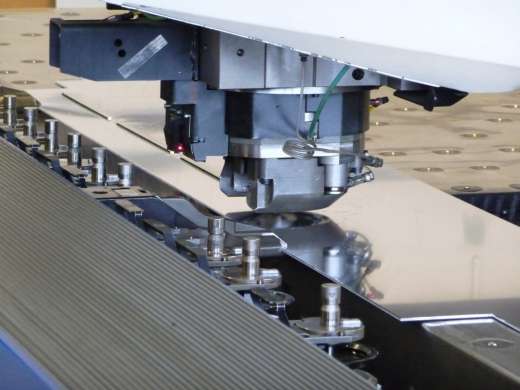 Heimeco works with steel, stainless steel and aluminium and with sheet metal and profiles. Our speciality is the creation of custom parts and limited series. 
Our workshop has state-of-the-art sheet metal work equipment:
Press shears to cut sheet metal
Numerical control Tumpf Trupunch: punching, nibbling and machining (programming with TruTops software.
Numerical control Bystronic Xpert press brake, programmed with Bysoft, for the folding of sheets three metres long and more
Welds are done by our highly-qualified specialists using different methods suited to each different material.
The cutting, drilling and welding of steel profile work is done in one the workshops. They are separate from the assembly hall for aluminium and stainless steel sheet parts.
We also have our own paint shop for your projects. We use traditional paint guns and, depending on the applications, anti-graffiti and anti-condensation paints. 
We work with long-term partners for hot-dip galvanising, metalising and powder coating.